Dependable & Affordable
Instantly upgrade your spectrophotometer with the latest nanotechnology
The NanoCuvette™ One is an excellent improvement in workflow for quantitative analysis in numerous industries such as biotechnology, pharmaceuticals, chemistry, foods and industrial applications for quality control.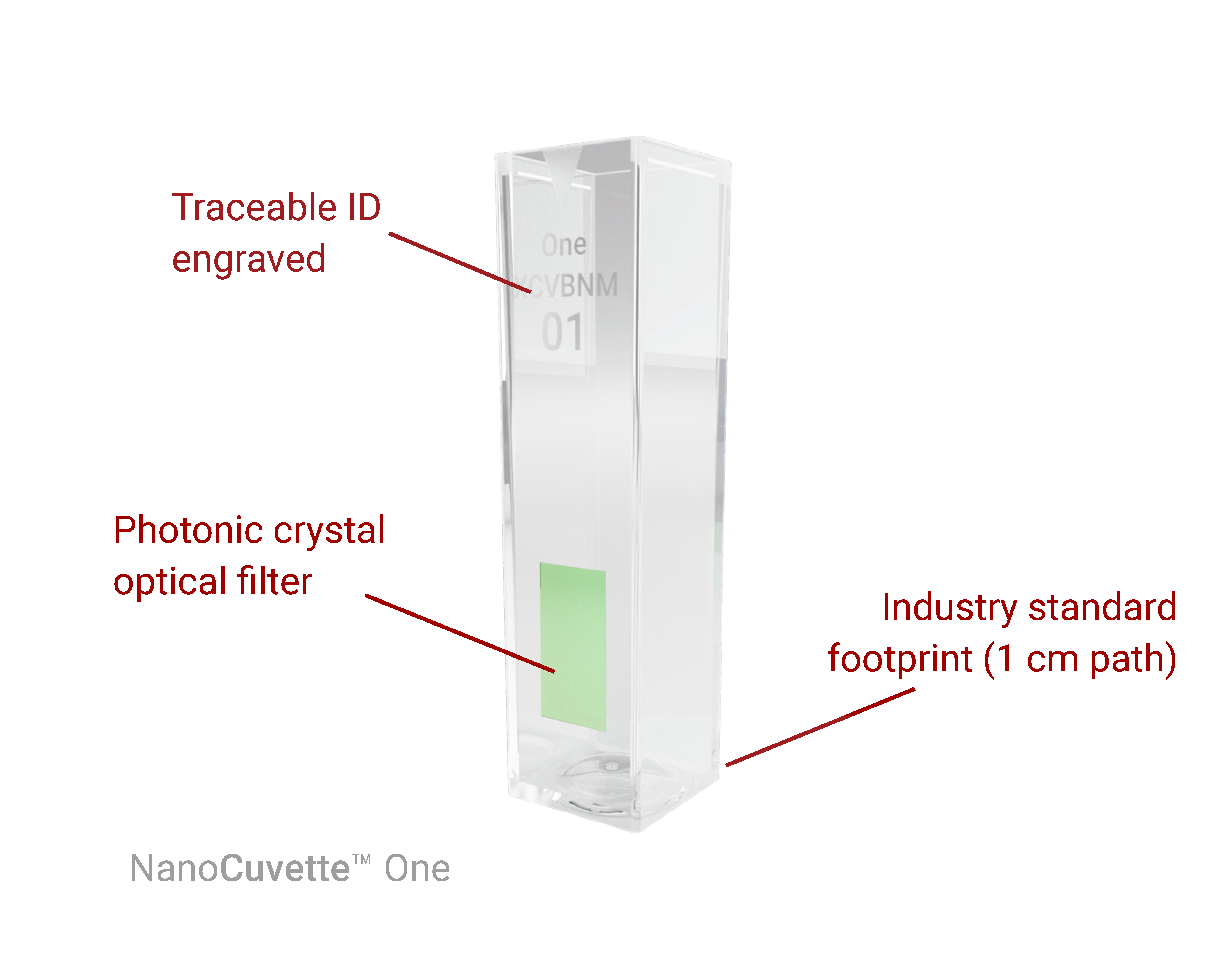 New capabilities with your spectrophotometer
The Path To Better Results
Use our cuvettes and software to upgrade your UV-Vis instrument
Why Choose Us?
Supports Old Hardware
NanoCuvette™ One works with your existing UV-Vis spectrophotometer. Read more here.
Easy For All People
Easy to use with no special training required. Online support included.
Immediate Results
Results are calculated based on spectral analysis in less than 5 seconds. Read more here.
Unique Traceability
First in the market, each cuvette is marked for traceability and access to online calibration data.
How It Works
Take The Weight Off Your Shoulders
Traditionally, spectrophotometry laboratory work has been limited by the limitations of the instrumentation. We upgrade UV-Vis spectrophotometry with cuvettes and best-in-class cloud software for you to create results with a fast and proven method.
.
I think, it's a game changer in this industry. Palak Sehgal, CSO, Nordetect
There is a need for a fast and reliable method when working with small protein concentrations in R&D. Here the Nanocuvette™ has potential to become a standard. Michael Bernard, Adjunct, Absalon
The interesting thing is that the new technology is in the sample holder and not in the instrument itself. Thus, existing older measuring equipment may continue to benefit in schools' chemistry and physics education. The data collection takes place digitally with many possibilities for subsequent data processing and data management. Martin E. Vigild, PhD, Assessor, Member of the Danish Academy of Technical Sciences, past President of the European Society for Engineering Education
It can provide new opportunities to reach out to customers and show what our products can do for them. Gernot Abel, PhD, Manager, Novozymes
The Nanocuvette™ products and its associated online analysis software provide students a unique possibility to learn how to operate and understand big data in the future. Lone Bruun, PhD, Publisher, Epsilon
Such a dynamic range in refractive index, I think that's cool. Daniel Trimarco, PhD, CEO, SpectroInlets
A new and innovative solution to our customers, which saves time and gives more reliable results. Jan Locher, CEO, Hounisen
Contact us for more information.